Gansbaai Academia hosted their Sports Gala Awards on 1 September 2022 to honour the accomplishments and successes of their learner-athletes.
Amongst the guests who attended the event was Councillor Elnora Gillion, Mayco Member of Local Economic Development.
She said it was good to see the athletes, teachers and coaches of multiple sporting codes in person again after a two-year hiatus due to Covid.
"Gansbaai Academia is blessed with highly talented learners and motivated teachers and coaches, and we are grateful that sports are now back in full swing."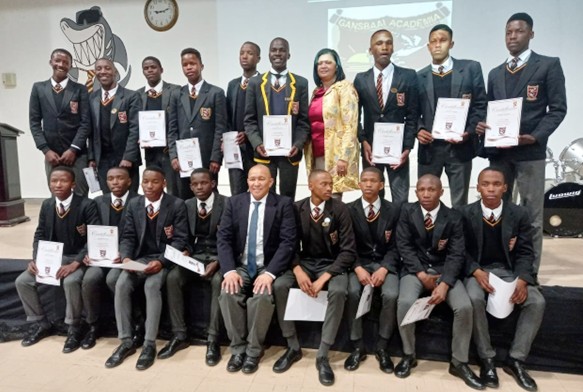 "The enthusiasm and commitment to their teams shown by our young people, is something of which we can all be proud. Well done to Principal Catharina Fortuin and your remarkable team," she said.