Law Enforcement crime prevention operations across the Overstrand reaped positive results for the week of 10 – 17 November 2021.
Apart from successes below, officers arrested six suspects on drug-related charges, three for drunk driving and one person for the possession of a dangerous weapon.
We share the following successes of the week:
Abalone, crayfish confiscated
Law enforcement officers from the Overstrand K9 and Rapid Response Unit arrested two people from Macassar after 327 West Coast Rock Lobster (WCRL) tails, 278 WCRL in berry (with eggs on its tail) and 20 whole crayfish were found in a car during a stop-and-search operation along the N2 near Botrivier.
They were charged for the illegal possession and transportation of an excessive amount of crayfish tails. The legally limit for an individual to poses crayfish is four per permit.
"No person catching WCRL with a recreational permit may sell his/her catch and any WCRL caught, collected or transported must be kept in a whole state," the Department of Forestry and Fisheries said in a statement. "A maximum of 20 WCRL's may be transported per day on condition that all the persons who caught such WCRL's are present in the vehicle, vessel or aircraft during transportation and that such persons are in possession of recreational WCRL permits."
The suspects, their vehicle and exhibits were handed over to Caledon SAPS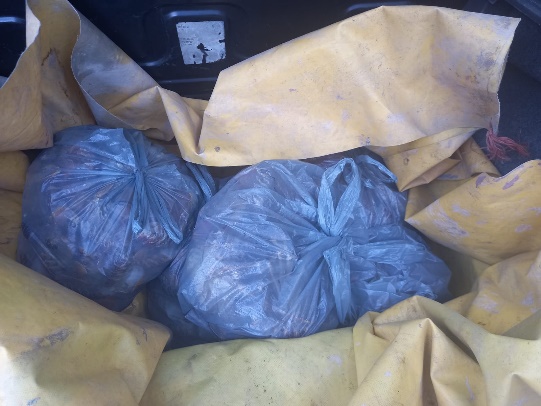 A joint operation between the Overstrand Municipality's K9 unit & Task Team as well as DFFE, led to the confiscation of 61 abalone and a vehicle belonging to poachers in the Hangklip-Kleinmond area. The suspects fled the scene. The vehicle and abalone were handed in at the Kleinmond Police Station.
During a Crime Prevention and Road Policing patrol on the R43 near Honingklip, officers arrested a man from Cape Town, for the illegal possession and transportation of drugs.
He was found to be in possession of 99 Mandrax tablets and 63 bankies dagga. The Mandrax was branded 'Boss'.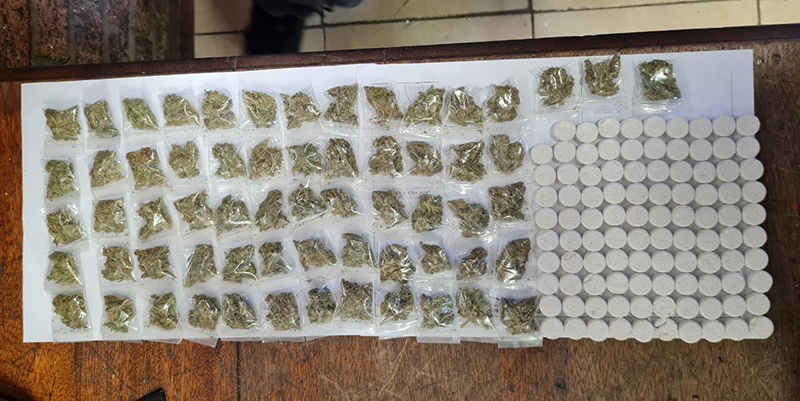 In another incident, the team arrested a man at the Hermanus taxi rank for dealing in drugs (mandrax).