Law Enforcement crime prevention operations across the Overstrand reaped positive results for the week of 4 – 9 November 2021.
Overstrand Municipality plans extra roadblocks and visible policing for the summer months.
Law enforcement officers will concentrate on traffic violations such as unroadworthy vehicles, motorists driving without a driver's licence and driving under the influence.
Officers would also be on the lookout for people transporting drugs.
We share the following successes of the week:
Abalone
Nine suspected poachers were arrested in Pringle Bay this week after Overstrand Municipality's Task Team led a joint 7-hour long operation with Department of Forestry, Fisheries and the Environment (DFFE) and CapeNature.
The divers face charges of transgressing the Marine Living Resource Act, fishing and being in possession of abalone without a permit.  38 Abalone were found on them. The suspects hail from Dubai, an informal settlement in Zwelihle, Hermanus.
Assistant chief of law enforcement and task team, Johan du Toit, commended the team for their commitment in the fight against crime.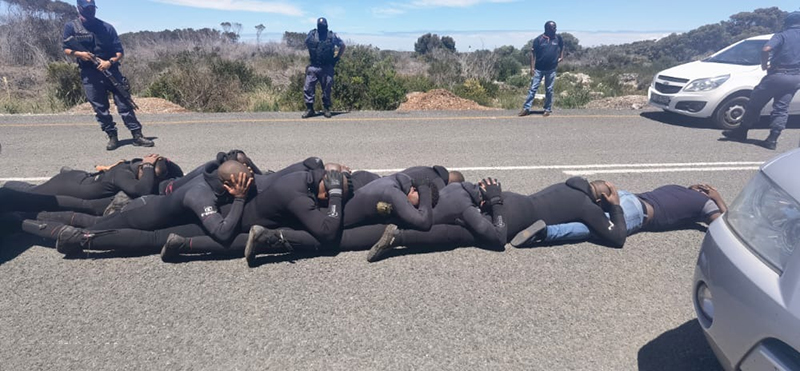 Traffic violations
During various roadblocks held on the R43, R44, R326 and other routes across the Overstrand, motorists were fined for not wearing seat belts, driving vehicles with worn tyres, using cell phones while driving and driving without a license.
Drugs
Law enforcement officers of the K9 and Rapid Response Units, in partnership with members from the Department of Forestry, Fisheries and the Environment (DFFE), recovered 315 mandrax tablets and tik during a routine roadblock on the R43 near the Vermont traffic lights.
Four suspects were arrested and all goods, including their vehicle, were handed in at the Hermanus Police Station.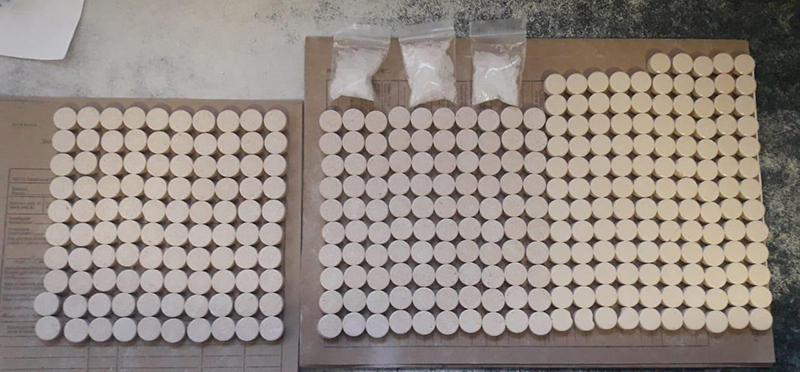 22 dagga zols, wrapped in newspaper, were found after an alert K9 dog picked up the drugs' sent during a roadblock search on the R43 between Grootbos and Gansbaai.
The driver and two passengers from Masakhane were arrested and taken to the Gansbaai SAPS where a case of possession and transporting of dagga was opened.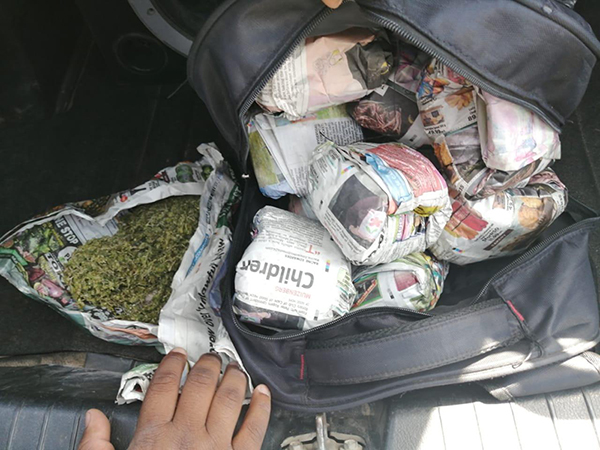 In three separate crime prevention operations on the R44 between Gansbaai-Stanford and R43 between Hermanus and Honingklip, law enforcement officers of the K9 and Mobile Units arrested a man from Blompark for dealing in dagga.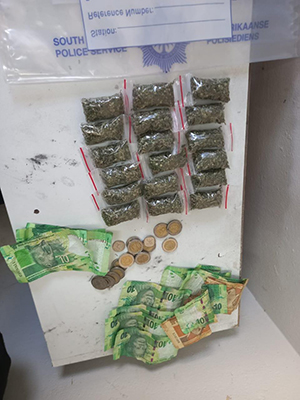 Other arrests included a man from Glen Fruin in Hermanus who was arrested for the possession of two bankies of tik and another man from Mount Pleasant was arrested for the possession of tik.