Overstrand's property valuation objections to be finalised in June
Property owners who objected to the new valuations of their properties will receive the outcome of their objections by 19 June 2023.
The objection period closed on 3 April, and altogether 1 890 objections were handed over to valuator that compiled the new 2023/24 General Valuation Roll on behalf of Overstrand Municipality.
The valuers will communicate the outcome of objections directly to the property owners (objectors) before the end of June.
Those property owners who are still not happy with the decision of the valuer on their objections, have 30 days to lodge an appeal which will be heard by an independent Valuation Appeals Board appointed by the Provincial Minister of Local Government, Mr Anton Bredell.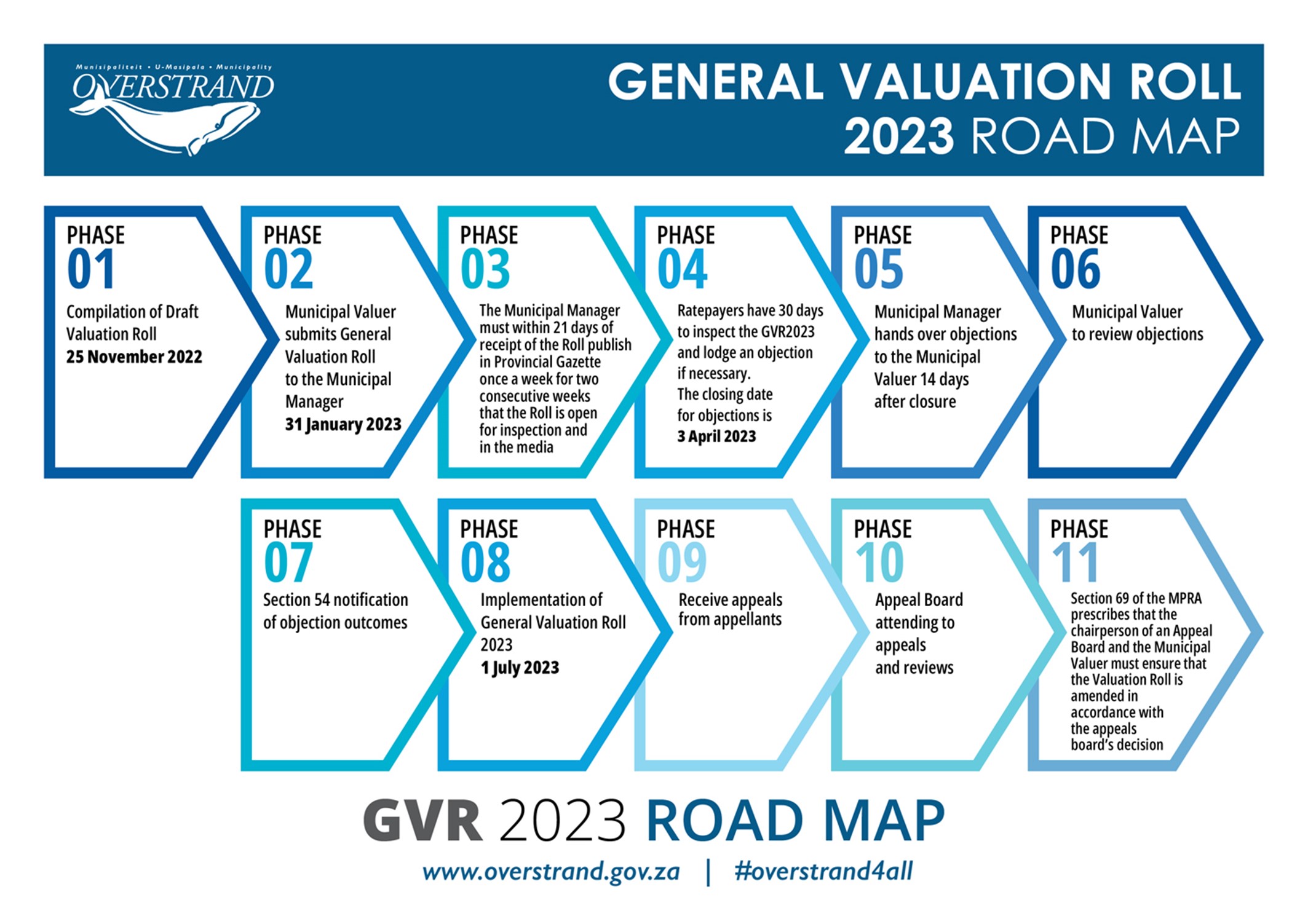 Appeal forms are available on the Municipal website www.overstrand.gov.za (click on documents, strategic documents, property-valuation
Or click here https://www.overstrand.gov.za/en/documents/strategic-documents/property-valuations/appeal-forms-appel-vorms
The valuation roll indicates the market value of the specific property on date of valuation, therefore showing what the owner will most probably sell for on that date or alternatively what somebody will most probably pay for the property.
New valuations will be implemented on 1 July 2023.