The month of September marks three of the most important events in the South African calendar- Heritage Month, Tourism Month and Arbour Month.
On the eve of this busy month, the Overstrand Municipality is proud to celebrate the many achievements of the wonderful champion athletes from our area. The sense of pride and patriotism that comes with seeing the South African flag flying high at an event is undeniable – whether it's blowing graciously at a sporting event or seeing the flag next to a name on television.
One such achievement was the news that the Legacy Martial Arts Academy in Hermanus won seven gold and four silver medals in various weight classes and fighting modes at the WAKO African Continental kickboxing championship in Benoni over the weekend.
Overstrand Executive Mayor, Dr Annelie Rabie, congratulated Shihan Ruehan van Romburg and his Academy for being selected to represent the continent at the 2023 World Combat Games that will be held in Saudi Arabia.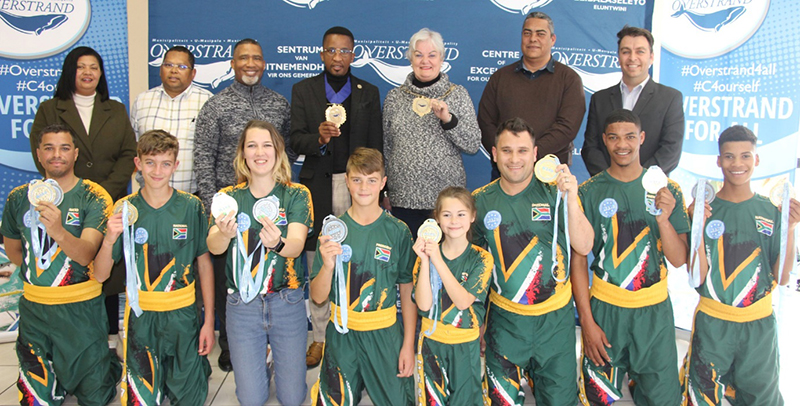 "To see Hermanus's own among the country's finest on the continental stage fills us all with pride. For you to get where you are, is no mean feat. You should be very proud of who you are; you should be proud that you not only represent your club, but that you also contribute to the name of Overstrand as a great place to train, work, live and invest. We have a big job ahead of us to fix South Africa; to make people accept one another and realise that we all have a place in the sun. And that is what you did: you fought hard and won the battle and now your life goes on. We wish the team every success," she said.