September is Tourism Month, and this dedication couldn't come at a more opportune time as the tourism and travel sector bounce back and prepare to welcome visitors back for the summer and the festive season.  In addition to this the Overstrand is honouring it's title as the world's best land based whale watching destination with numerous whale sightings recorded daily.
Overstrand Executive Mayor Dr Annelie Rabie is optimistic about the increase in visitor numbers seen in the Overstrand and encourages industry stakeholders to get ready for a bumper festive season.  "The world is eager to travel and the Overstrand has everything travellers could possibly want for."
Tourism Month urges South Africans to travel domestically to sustain jobs and help tourism to move from recovery to growth. World Tourism Day is on 27 September and the theme is "Rethinking Tourism". 
With this the tourism industry and travellers are encouraged to rethink how we do tourism.  Essentially this means putting people and planet first and bringing local communities, governments, and businesses together around a shared vision for a more sustainable, inclusive, and resilient sector.
Mayor Rabie encouraged the local tourism sector to make the most of this month-long focus on the importance of the sector to the Overstrand's economy and asked residents to explore the region as a tourist would.
OVERSTRAND WELCOMES TOURISM MONTH
September in South Africa is a busy one where we celebrate Arbour Month, the tourism industry, our heritage and of-course spring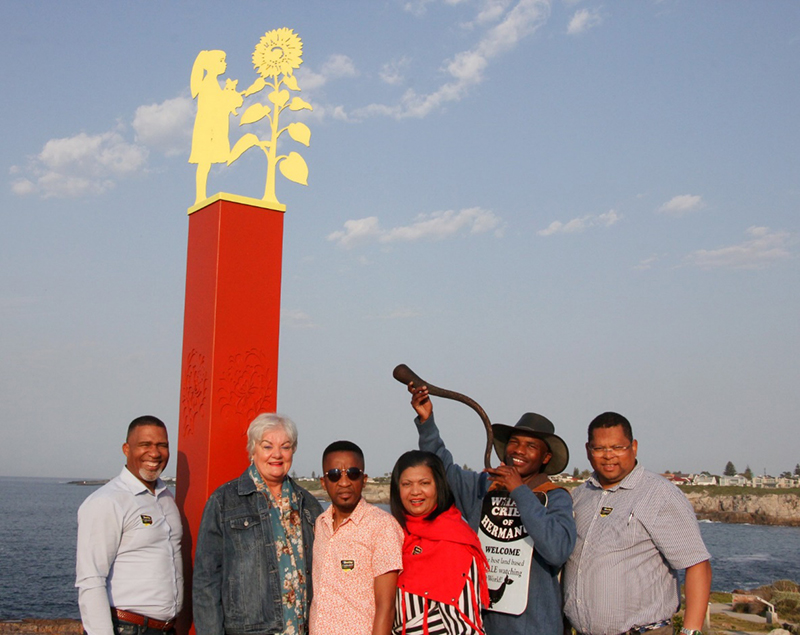 Hermanus' Whale Crier couldn't have asked for better weather – today is sunny with no wind – to blow his kelp horn across Walker Bay to announce the beginning of tourism month.
With that positive energy in the air, we are inviting tourists to enjoy what the Overstrand has to offer. We also encourage locals to be a tourist in their own town and try something different and do something new.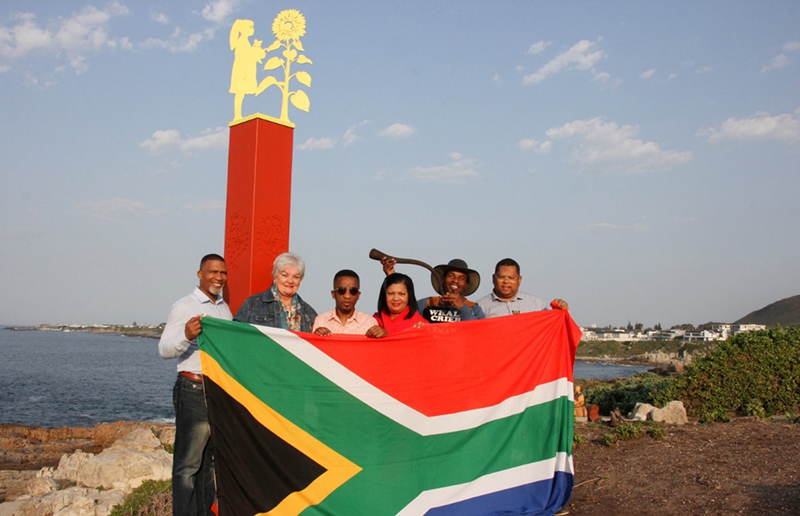 With that in mind, Mayor Rabie and her Mayoral Committee visited the FynArts Sculptures on the Cliffs at Gearing's Point to take a spring photo below the sculpture of artist, Jacob Sieberhagen, titled 'A sunflower for Tanya'.