World Tourism Day on September 27th shines a spotlight on the benefits of tourism. Besides adding economic value to communities, tourism adds social, political, and cultural value.
Overstrand Executive Mayor and Portfolio Chair for Tourism, Dr Annelie Rabie, encourages residents to be a tourist in their neighbourhoods today.
"Take time to walk the coastal paths, watch the whales from the cliffs or explore some of the many quaint shops".
Tourism's role in strengthening the Overstand's economy is clear with a number of passionate local role players making a difference through the jobs they create, and the creative thinking applied to serve this year's World Tourism Day theme of "Rethinking Tourism".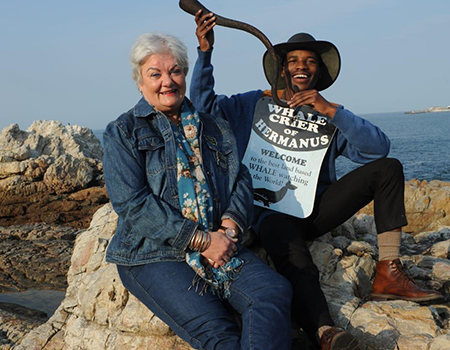 In anticipation of what promises to be a bumper tourism season preparations should be well planned to optimise on the opportunity to grow our economy.
We look forward to two big events happening this weekend and are hopeful that The Whale Festival and Stanford Culinary will incite community spirit as much as it will celebrate the Overstrand and its people.