As the winners of the National Arbor City Awards for local municipalities, Overstrand Municipality welcomed the Deputy Minister of Forestry, Fisheries and the Environment, Makhotso Sotyu, and dignitaries from the Food and Agriculture Organization of the United Nations (FAO) and Institute of Environment and Recreation Management (IERM) in Hermanus to celebrate International Day of the Forests last week.
Also in attendance were Cllr Ronald Nutt, Overstrand Mayco Member of Community Services, Ward 2 Councillor for Gansbaai and Masakhane, Ald Theodorah Nqinata, the Deputy Director of Community Services, Theo Steenberg and other municipal officials as well as Overberg District Municipality Councillors Archie Klaas and Michelle Sapepa.
The Minister said International Day of the Forests is an opportune time to call on South Africans to plant indigenous trees as a practical gesture of sustainable environmental management.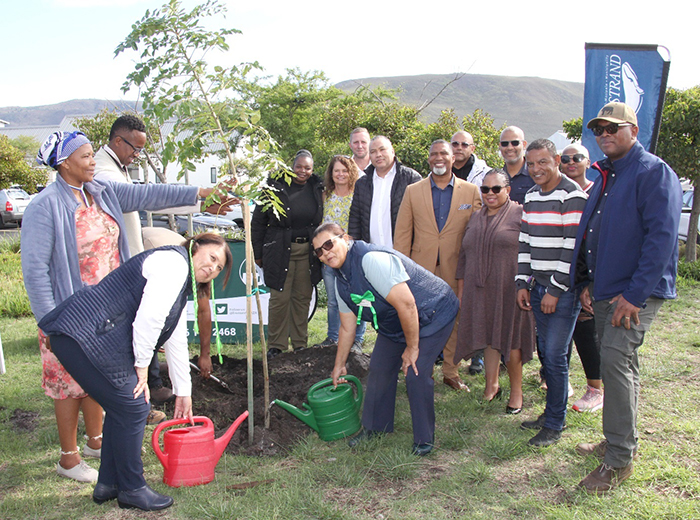 For this very reason the Department of Forestry, Fisheries, and the Environment (DFFE) kindly donated 1 000 indigenous trees to be planted across the Overstrand during the next month in support of the two million trees programme.
The theme for the year 2023 is 'Forests and Health' which calls for giving, not just taking, recognising that healthy forests will bring healthy people.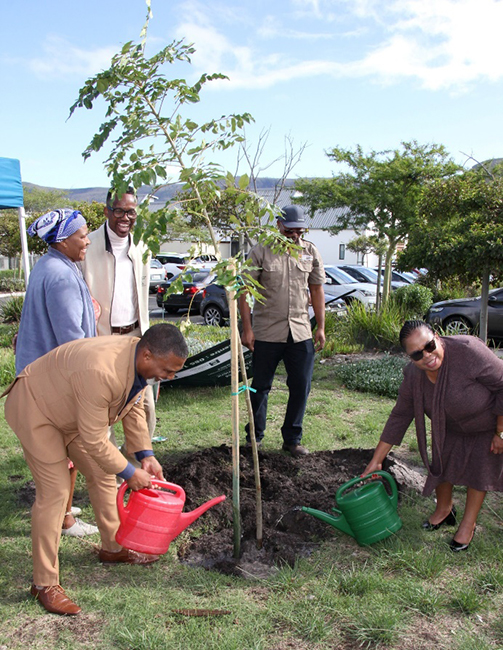 Before heading to Kleinmond for a seminar, the dignitaries paid a visit to the Hermanus Community Day Centre (CDC) where they planted Rhus pendulina, Ekebergia capensis, and Harpephyllum caffrum trees.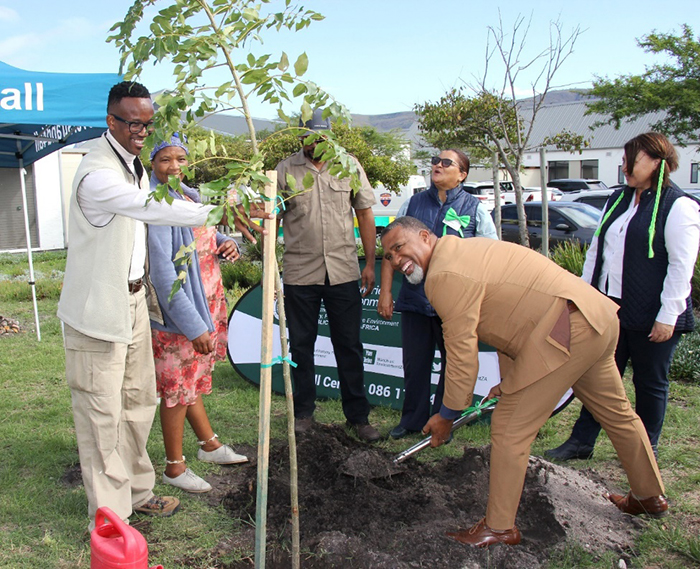 Sr Carol Marais, facility manager of the Hermanus CDC said the Cape Ash tree planted there will honour the lives of the people that they care for on a daily basis.
An Afrocarpus falcatus tree was planted in the Harold Porter Botanical Gardens in Betty's Bay before the dignitaries discussed a wide range of issues including the role of forests in curbing climate change, food production and human health as well as the impact of pest (shot hole borer on the trees).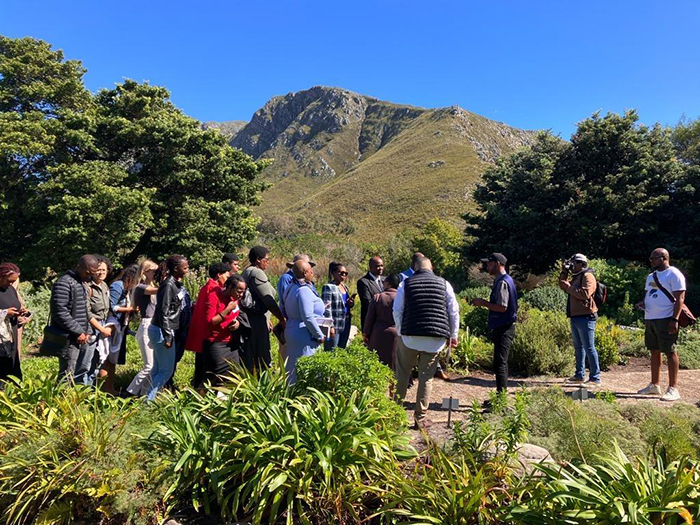 The words of Councillor Ronald Nutt, summed up the group's sentiments on the day's activities when he re-iterated the value of trees by creating awareness of the importance to conserve, protect and plant indigenous trees.