Following social media comments, it would appear that there is a misunderstanding as to the exact location of the alleged robbery.
Please take note that the report referring to the recycling dump site on a security Whats App group in Hermanus on Saturday 5 March 2022 in fact referred to an attempted robbery which took place at the old Hermanus Transfer Station, located near the corner of Swartdam and Mbeki Roads and not at the new Materials Recovery Facility (MRF).
The individual was busy offloading building rubble behind the Hermanus Transfer Station building in the area reserved for the area cleaning contractors to off-load the waste that they collect. The incident was witnessed by the on-site security and he went across to chase the individuals away.
Members of the public must take note that the old Hermanus Transfer Station is only open to the general public for the disposal of garden waste (front right-hand side as you enter through the gate).
All general waste and builders' rubble (under 1 ton) must please be disposed of at the new drop-off facility situated next to the MRF (Materials Recovery Facility). The entrance to the drop-off is at the bottom Schulphoek Road on the left-hand side just after the Zwelihle Primary School.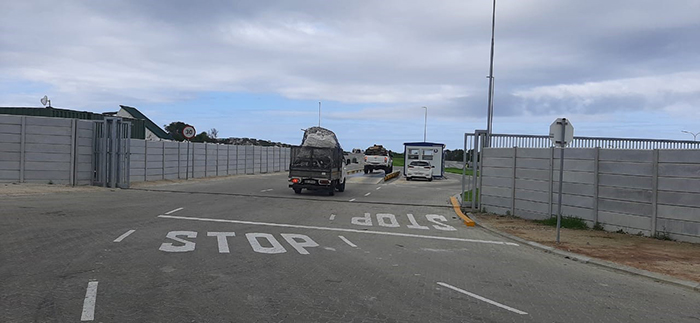 Operating hours of both facilities are as follows:
•    Mondays to Fridays from 08:00 to 18:00
•    Saturdays from 09:00 to 16:00
•    Sundays (Closed)
•    Public holidays from 09:00 to 14:00