The scheduled loadshedding by Eskom has left numerous households and business owners with no other choice but to plug into generators.
However, the use of generators must comply with the Western Cape Noise Control Regulations of 2013.
It is advisable to consult with neighbours before installing a generator. Users are also urged to please take extra care in soundproofing their units in order to curb noise pollution.
Regulation 5 of the above mentioned Noise Control Regulations is applicable when the generator is operated from a residential property and states: "… A person may not use a pool pump, irrigation pump, refrigeration unit, or any heating, ventilation or air-conditioning equipment, or any similar device, in a residential area if the noise on the property projection plane exceeds 50 dBA or exceeds the residual noise level by more than 5 dBA …"
For the use of generators on commercial properties the rating level, in terms of SANS 10328 is applicable.
It is the responsibility of the owner and/or user to ensure that noise is limited to noise levels that comply with these limitations, by means of suitable sound proofing, where necessary. These measures could include installing a 'quiet generator box' or silencer pipe.
Always consult with an expert, like an electrician, before installing your generator.
When installing generators, it is important to note the two main differences between a back-up generator (portable) and standby generators (fixed installation).
Firstly, backup generators are independently run and are not installed or connected to the home electrical system. Therefore, during power interruptions, the generator would need to be started manually.
Standby generators (or fixed installations) refer to those that require installation that is directly linked to the main switch board, and automatically switches on during power interruptions.
According to the SANS, this installation should be undertaken by a qualified electrician and a certificate of electrical compliance (COC) be issued.
Standby generators must be registered with the Municipality's electrical department for record purposes (dlaubscher@overstrand.gov.za). Submit your building plan for a standby generator in person at the Building Control offices.
Alternative sources for diesel generators, which do not cause disturbing noises, include inverters, UPS systems or solar panels.
The control of noise in the Western Cape is governed under section 25 of the ECA as The Western Cape Noise Control Regulations (PN 200 of 2013).
• Download the Regulation: https://archive.opengazettes.org.za/archive/ZA-WC/2013/provincial-gazette-ZA-WC-no-7141-dated-2013-06-20.pdf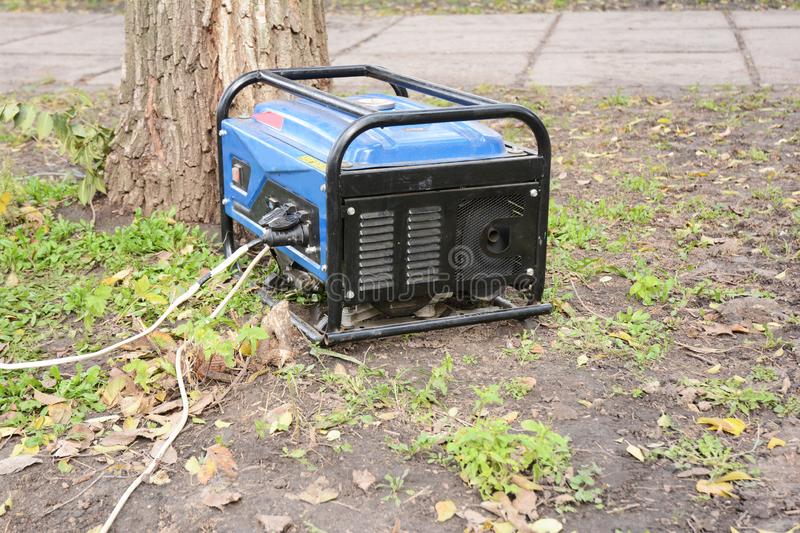 Definitions:
''disturbing noise'' means a noise, excluding the unamplified human voice, which—
exceeds the rating level by 7 dBA;
exceeds the residual noise level where the residual noise level is higher than the rating level;
exceeds the residual noise level by 3 dBA where the residual noise level is lower than the rating level; or
in the case of a low-frequency noise, exceeds the level specified in Annex B of SANS 10103;
''noise nuisance'' means any sound which impairs or may impair the convenience or peace of a reasonable person;
''emergency'' means a situation that arises suddenly and involves imminent or actual-
danger to persons; or
damage to property or the environment, and which demands immediate action;
''property projection plane'' means a vertical or horizontal plane, whichever is applicable, on a boundary line of premises defining a boundary of the premises in space;
''residual noise'' means the all-encompassing sound in a given situation at a given time, measured as the reading on an integrated impulse sound level meter for a total period of at least 10 minutes, excluding noise alleged to be causing a noise nuisance or disturbing noise;
''rating level'' means the applicable outdoor equivalent continuous rating level indicated in Table 2 of SANS 10103;