On Friday, 20 May 2022, Overstrand Municipality's Traffic officials, Law Enforcement and K-9 unit, Fire & Rescue Services as well as the Hermanus Police, joined forces with long-time friend of the Traffic Department, Danny Cat (Daantjie Kat), the national road safety mascot, to speak to children at Babbel-en-Krabbel Pre-Primary School in Hermanus about how to keep safe.
Safe people and safe places are not just about teaching children who or what to avoid, but also include knowing who they can trust if they need help or are in trouble – such as police officers, fire-fighters, nurses or teachers.
The theme at the school was 'People who keep us safe' and kids had to think about the people who can help in an emergency or assist when something serious is happening and you need help quickly.
As a general safety precaution, children must be able to memorise their name, surname, home address and a contact number for at least one parent in case they get lost.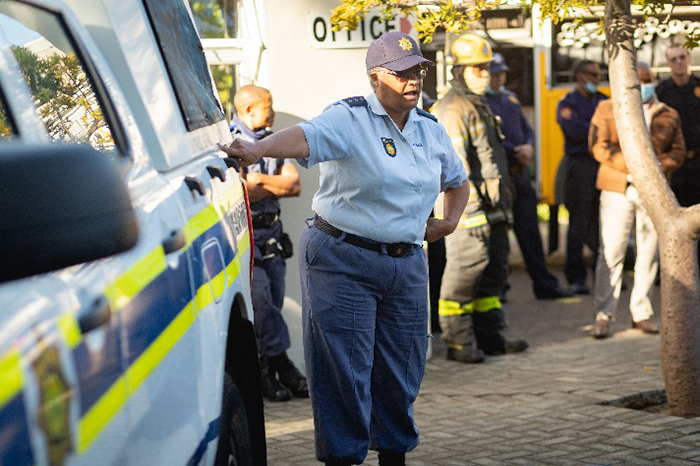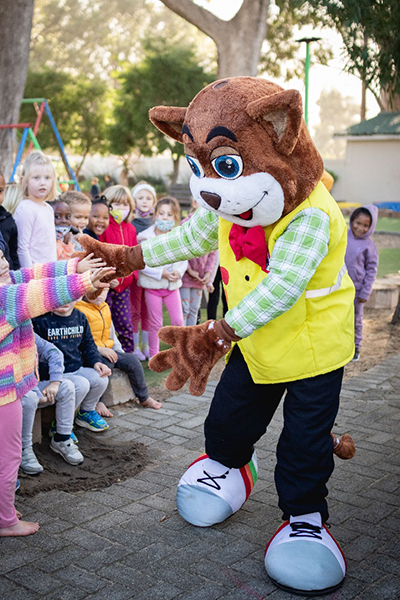 Danny Cat was a huge success with the children and had them laughing while learning.
He reminded the young ones to always cross the road in a safe manner and as far as possible always hold the hands of older children or a parent.
Reiterating the importance of the "look right, look left and then right again before crossing the road" rule, learners were taught to always Stop, Think, Observe and Proceed when they see a STOP sign.