A ceremonial Blue Flag hoisting ceremony was held on Friday, 2 December 2022 at Castle Beach in Pearly Beach to mark the beginning of the Blue Flag season in the Overstrand.
The Blue Flag season runs from 1 December 2022 to 22January 2023 for Castle, Hawston, Kleinmond and Onrus Beaches; Grotto will have an extended season until 31 March 2023.
The respective area managers, Desmond Lakey (Hangklip-Kleinmond), Anver Wyngaard and Buli Plaatjies-Mbane (Greater Hermanus) and Francois Myburgh (Stanford-Gansbaai), went to receive their town's Blue Flag from Overstrand Municipality's Mayoral Committee Member for Community Services, Councillor Ronald Nutt, who is super proud that the Municipality can once more fly the Blue Flag high for the summer.
He applauded all officials for their hard work in obtaining Blue Flag status as accreditation is awarded for one season at a time – if conditions and water quality at the beach deteriorate, it can be withdrawn.
"Please use our beaches and facilities responsibly for the benefit of all residents and visitors. Our Blue Flag beaches are our pride. Let's make sure it stays that way," the MMC requested.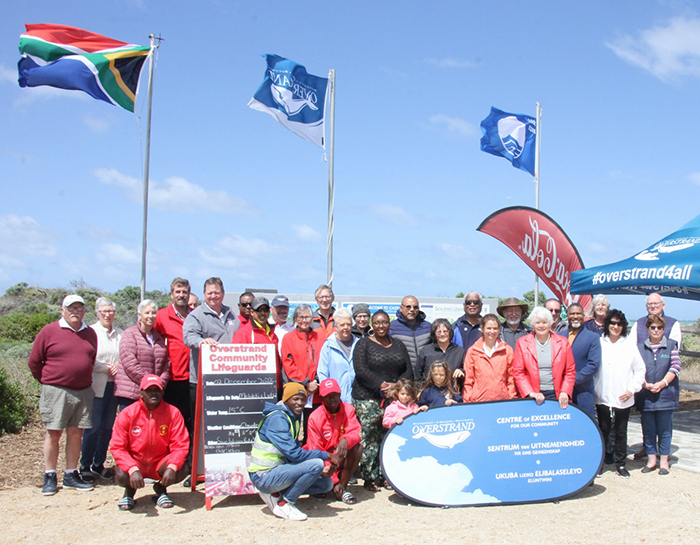 This year, Grotto managed to secure this accreditation for the 22nd consecutive time; Hawston and Kleinmond for the 17th time; Castle for a third season and Onrus beach for a second year.
Blue flag status offers many benefits including improved tourism facilities, enhanced management of coastal ecosystems, increased awareness of the coast and capacity building of coastal municipalities as well as carrying significant international merit.
Councillor Nutt said Overstrand Municipality is working closely with WESSA (the Wildlife and Environment Society of South Africa), who is managing the Blue Flag programme in South Africa.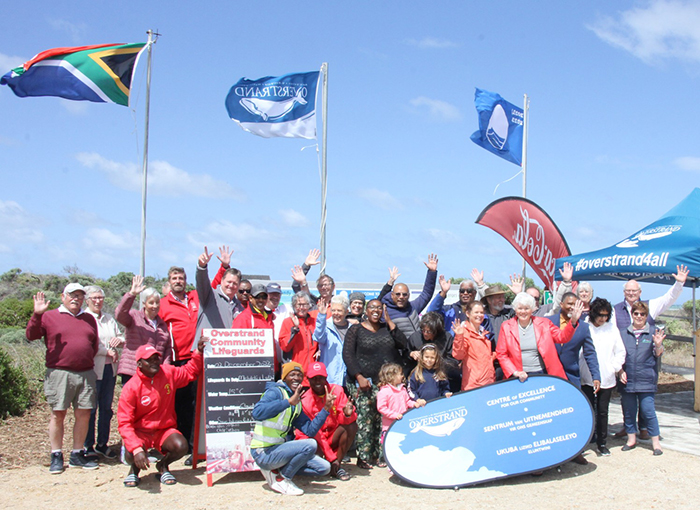 To achieve this status, as many as 33 criteria, spanning over four areas of coastal management, must be maintained. The four areas are water quality, environmental education information, environmental management, and safety services.
Lifeguards and security services will be on duty daily from 09:00 until 18:00 for the duration of the Blue Flag season.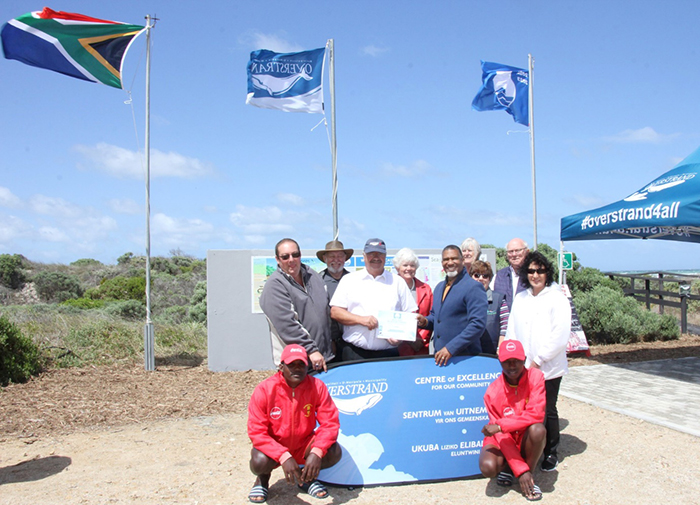 In addition, people with disabilities can make use of the beach wheel chairs that are available for use at Grotto, during the Blue Flag season while lifeguards are on duty.