The Overstrand Council appointed Municipal Manager, Dean O'Neill, for a further term during a Special Council meeting held on Tuesday, 20 September 2022.
Mr O'Neill was appointed Municipal Manager of Overstrand since 1 November 2020 and his current contract is ending in October 2022. In terms of the Municipal Systems Act, the employment contract for a Municipal Manager must be for a fixed term to a maximum of five years but may not exceed a period of one year after the election of a new Council
The vacancy was advertised nationally.
A total of 25 applications were received and eight candidates were invited to attend the evaluation and interview sessions for the post held on 15 and 16 August 2022 after proper screening and vetting. Five interviews were conducted after three candidates withdrew from the interview session. Eventually, after considering the report received from the service provider on the recruitment process, council resolved on the appointment.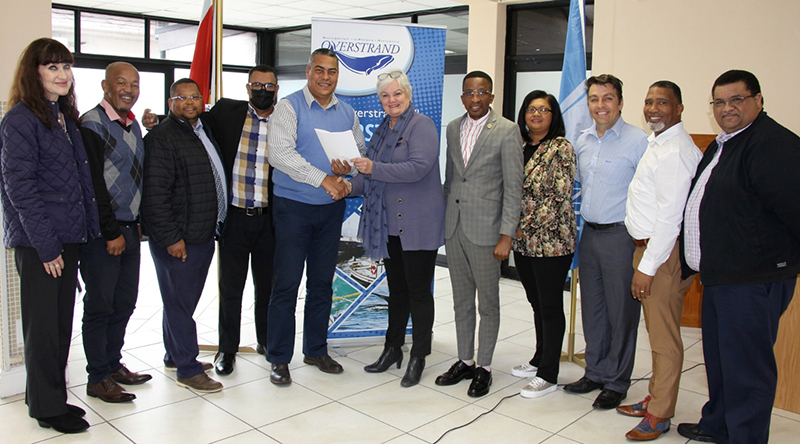 Mayor Rabie formally congratulated Mr O'Neill at her mayoral committee meeting held on 26 September 2022 and wished him well for this term of employment.