A total of 14 suspected crayfish poachers were arrested for being in possession of 613 whole West Coast Rock Lobsters, 2 630 tails, 1 022 heads between Rooiels and the Kleinmond Harbour on 29 and 30 March 2021. The seized crayfish is worth an estimated street value of R103 054.
One poaching rubber duck and three ski boats (thought to be worth over R300 000) were also seized and cases of fishing or possession of crayfish, without a permit, and fishing or possession of under size west coast rock lobster were opened.
All confiscated goods were booked in with the Kleinmond Police.
The arrests followed a joint operation between CapeNature, DEFF and Overstrand Municipality's task team and rapid response unit.
According to the Assistant Chief of Law Enforcement and Task Team, Johan du Toit, Overstrand Municipality is assisting with visible patrols and regular policing to help prevent local boats from carrying out illegal activities at sea.
* Kindly note, the prevention of poaching is not a core competency of local government. The Overstrand Municipality's Task Team can only assist the relevant authorities responsible for the protection of marine resources (DEFF and CapeNature).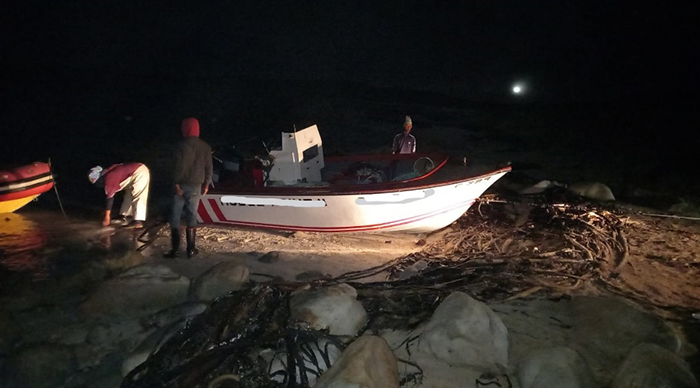 POACHING _ who to call
The Overstrand Municipality does not have the mandate to react to telephonic reports of suspected poachers in the water. The number to contact for any illegal poaching activities is DEFF Fisheries on 028 313 2703, CapeNature 0824530835 or SAPS Hermanus 028 313 5300, SAPS Kleinmond 028 271 8200, SAPS Gansbaai 028 384 0201 and SAPS Stanford 028 341 0601.