On 21 May 2021 Overstrand Municipality signed a Use-of-System Agreement with a renewable energy trading company, Enpower Trading, taking the first steps to enter the renewable energy market in a green and sustained way.
This is a ground-breaking and historic agreement that will enable the Overstrand Municipality to take advantage of the new energy regulations to transition from dependence on Eskom to renewable energy.
Overstrand Deputy Mayor, Elnora Gillion, emphasised that although the Municipality will not be able to break away completely from Eskom, it is committed to finding alternative ways of generating and/or purchasing electricity to try and lessen the effect that load shedding has on our local businesses and residents.
Director Nikolai Germann explained that Enpower Trading (Pty) Ltd is a South African power trading company formed by SolarAfrica Energy, a rooftop solar finance and development company, and Enterprise Power, a pan-african power development and trading firm.
He stated that Enpower Trading's business model is to source renewable energy from independent power producers, to wheel it across municipal power grids, and to offer green energy to interested customers at a discount to prevailing power tariffs.
"Enpower Trading compensates municipalities for the use of their networks and municipal sub-charges as approved by the national regulator NERSA. Over time, Enpower Trading will develop local power storage solutions to shield municipal constituents from the risk of load shedding," Germann said.
The agreement signed today comply with national energy policy objectives and the regulation of the power sector.
Trading operations will start once the licence has been granted to Enpower Trading by NERSA. Power trading operations in Overstrand remains subject to NERSA's approval of municipal tariffs.
Overstrand Municipal Manager, Dean O'Neill, assured residents of the Overstrand that although the concepts and terms used are foreign, "we need to get our heads around it in order for us to be progressive. The Municipality will follow proper processes with due diligence in the need to make 'green energy' happen as an alternative. He has committed to assisting Enpower Trading with the application process for a licence from NERSA to help break Eskom's monopoly.
It is envisaged that towards the end of the year the bidding process by Enpower Trading to appoint IPPS will be concluded and that these IPPs will commence with erecting plants to generate renewable energy to be fed into the municipal grid.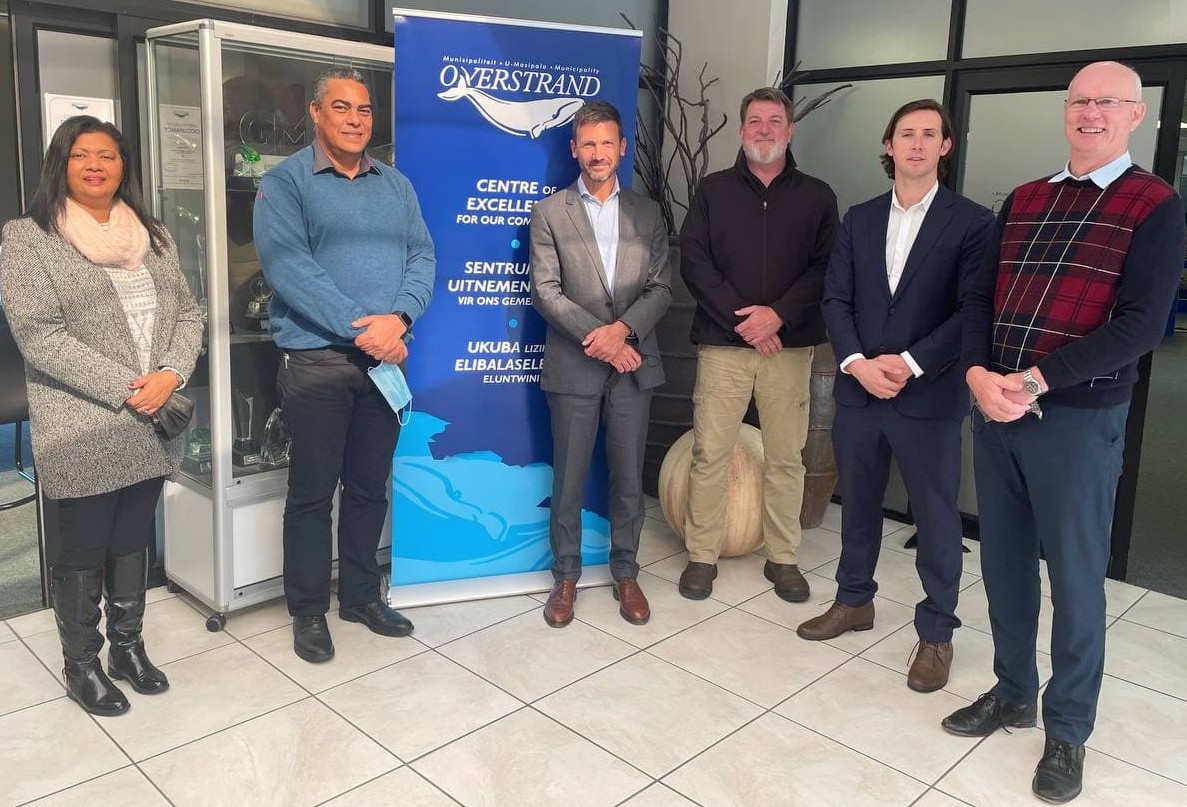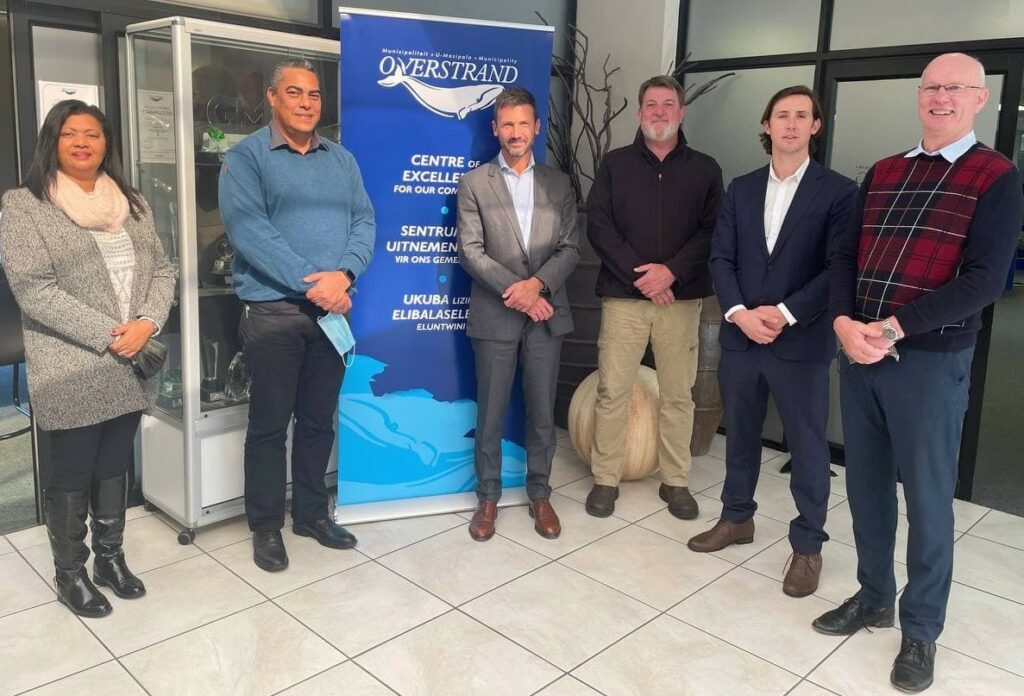 HISTORIC AGREEMENT SIGNED Seen with the Overstrand Deputy Mayor Elnora Gillion at the signing of a Use-A-System Agreement are Overstrand's Municipal Manager Dean O'Neill, Enpower Trading Director Nikolai Germann, Overstrand's, Senior Manager for Electrical Services Koos du Plessis, Enpower Trading Director Charl Alheit and Overstrand Director for Infrastructure and Planning Stephen Müller.