Ward 1 Councillor Dudley Coetzee and Overstrand's horticulturist Lauren Rainbird, as well as the Stanford EPWP 'Green Team' and the learners of De Bron Primary School celebrated Arbour Month with the planting of 70 Sand Olive trees (Dodonea angustifolia) outside the school, along the boundary fence to beautify the area and to kerb dust from the dirt road outside the school.
The learners were asked to adopt the trees and to make sure that the trees are watered and cared for after which they were all asked to plant a tree which was done with loads of enthusiasm.
By planting one tree, we are expressing positive thoughts and hope…even if we are not there tomorrow, our trees will be there.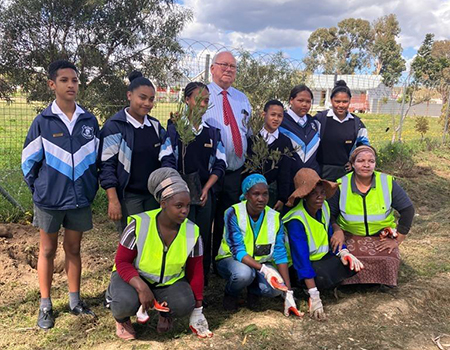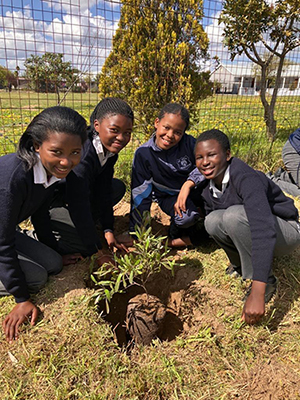 Overstrand Municipality is taking part in the Trees in Cities Challenge and Executive Major, Dr Annelie Rabie, pledged to plant trees for supporting the United Nations Economic Commission for Europe (UNECE) in building sustainable, more resilient, and greener cities of tomorrow.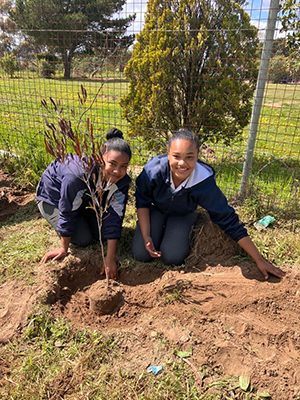 Trees suited to our climate are, amongst others, the Tarchonanthus camphoratus (Camphor bush or Vaalbos as it is known here), Celtis africana (White stinkwood) or the Harpephullum caffrum (Wild plum).