On Friday, 26 August 2022, Overstrand Municipality handed the first of 150 houses over to the beneficiaries of the Blompark housing project amidst a great deal of joy.
These houses were completed as part of phase 1 of this housing project, while building works for the second phase is already underway with the anticipation that a further 100 houses will be delivered by June 2023.
Development of the rest of the housing units and serviced plots will be placed on hold till the next financial year as and when funds become available.
First to cut the red ribbon at her new home's front door was Emily Fourie: "Today, I can only thank the Lord for making this dream come true. I am 76 years old and have never had a home of my own. The Heavenly Father truly blessed me," a rather overwhelmed Emily said.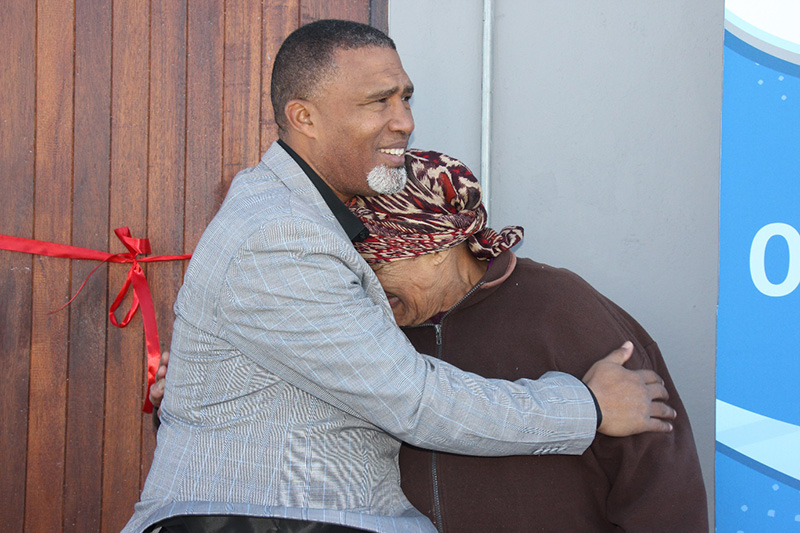 Another beneficiary, the 70-year-old oom Thinus Engel, said that he has been on the housing waiting list since 2007. Having worked for Gansbaai Marine for almost 40 years, oom Thinus had to cohabit with his buddy Samuel Titus. "I am so thankful that I have not been deprived of the privilege of having a home I can call my own. This is a huge milestone for our community," he said.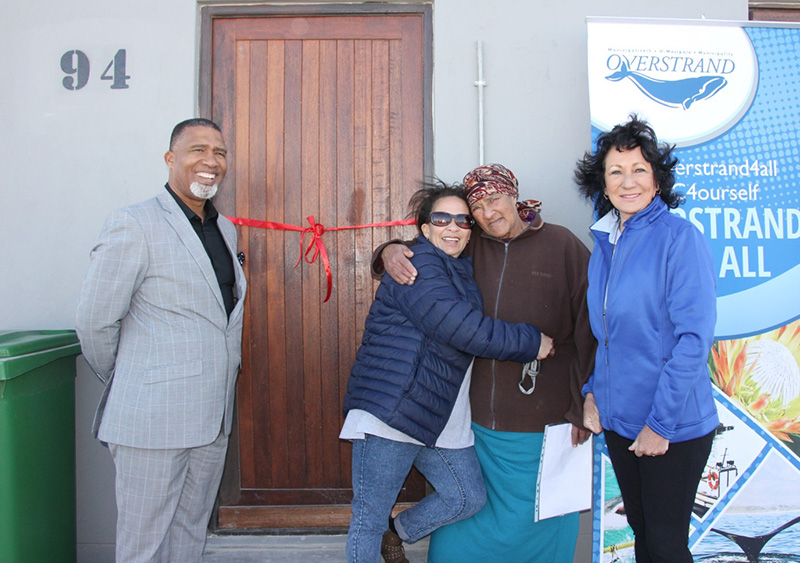 In her welcoming address, an overjoyed Riana de Coning, ward councillor for Blompark, said she and the community of Blompark and Beverley Hills have been dreaming of this day since 2017. "The road we had to walk was long and difficult, but here we are and we are ever so grateful.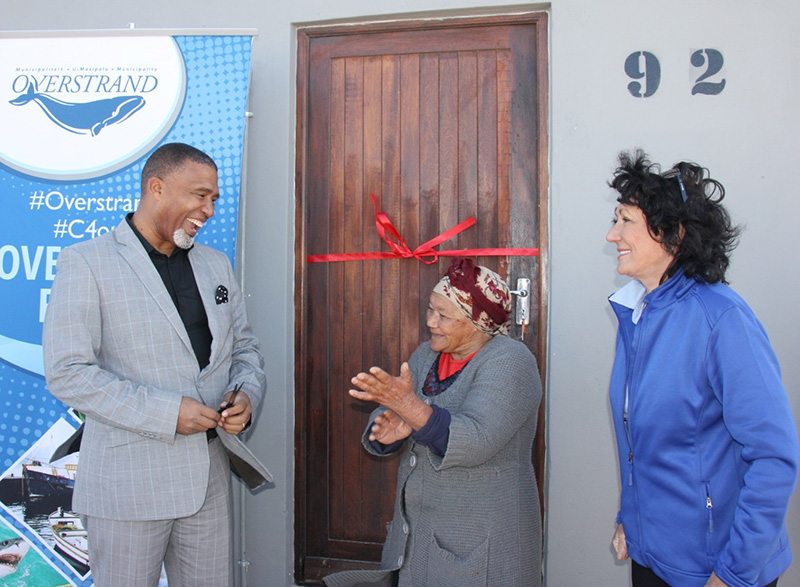 It is thanks to your patience and cooperation that you can walk through your front door today, smiling from ear to ear.
"Enjoy putting up house, but make sure that these homes are places that always speak of love.
"Housing and home-ownership lay the foundation for a strong, flourishing community and the value that foundation adds to stimulating and developing the local economy should never be discounted," De Coning said.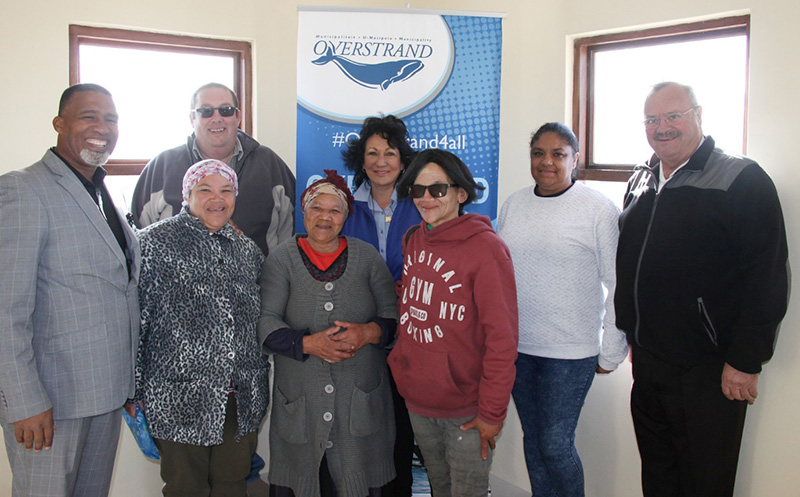 In his main address, Councillor Ronald Nutt, MAYCO member for community services, encouraged recipients of the title deeds to be responsible home owners and to take proper care of their properties:
"Look after your home, your garden, your street and your neighbourhood. Add value: don't squander this opportunity you have been afforded.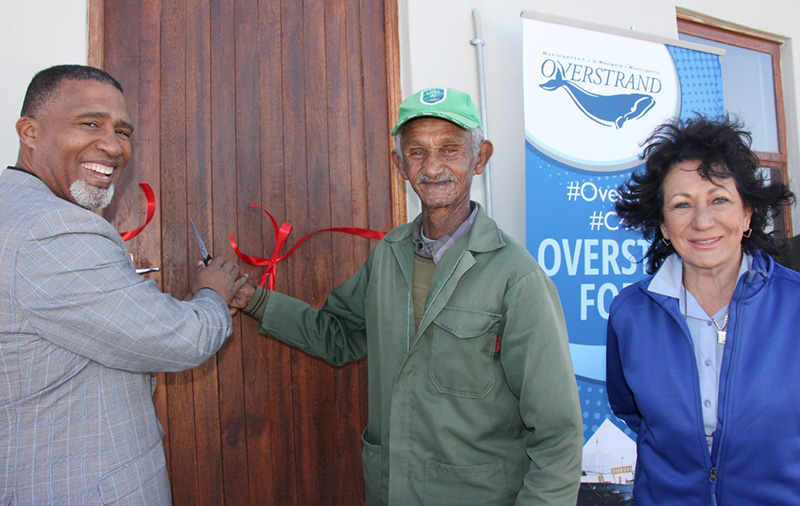 "Enjoy having a place where you can lay your head down; now you have a legacy you can bestow on your loved ones. This is an asset that belongs to you and your family," Nutt said.
Continuing along a similar vein, Nutt also reminded beneficiaries of the importance of drawing up a will and cautioned them that their houses may not be sublet, sold or used to operate spaza shops.
He also thanked Aron Gcotyelwa and his housing department team as well as Abigail Jacobs, Dennis Hendriks and their infrastructure and planning team for the lengths they went to to ensure that the logistics pertaining to the handover proceeded without a hitch.