Overstrand Municipality's Executive Mayor has launched the Protection Services Festive Season Operational Plan. This signifies the operation festive season readiness toward the safety of communities, tourists and holiday makers.
The directorate has once again ensured through festive operation plan that holidaymakers can look forward to a safe and clean environment when visiting our beaches and make use of our public amenities and roads.
Areas of prominence will be on maintaining high visibility of uniformed officers, speed enforcement in hot spot areas and community safety during the December holidays. Roadblocks in Overstrand will be unavoidable as we are sending out a clear message: Those caught driving under the influence shall face the consequences of their actions.
Throughout the festive season joint operations will be conducted with other law enforcement agencies and role players such as the Police, Provincial Traffic, the National Sea Rescue Institute, ambulance services, neighbourhood watches and security companies.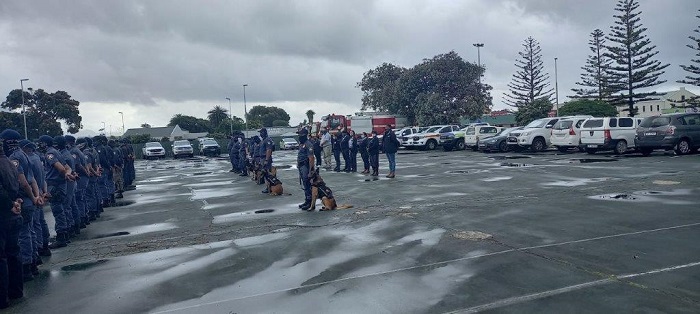 Please adhere to the following basics:
Buckle up, this includes your passengers
Don't drink and drive
Don't text and drive
Be fire wise
Observe all Covid-19 safety protocols during festive season and beyond
Best Wishes for Festive Season to all Overstrand communities and our holiday makers/visitors. Have safe holidays and a happy new year.