The Food Safety Assurers Training Programme was initiated by the Department of Tourism in the Western Cape in August 2021 as a one-year training initiative. The programme targeted unemployed youth and aimed to broaden employment opportunities in the hospitality and tourism sector.
With more than 30 years of culinary training to their credit, Hermanus business, Warwick Professional Chef Training School was selected to teach the students while The Tourism Business Institute of SA managed operational requirements.
Overstrand Cape Whale Coast Tourism assisted with the recruitment of 20 students from the total of 113 selected to participate in the Western Cape. Tourism also facilitated the placement of the students with hosts.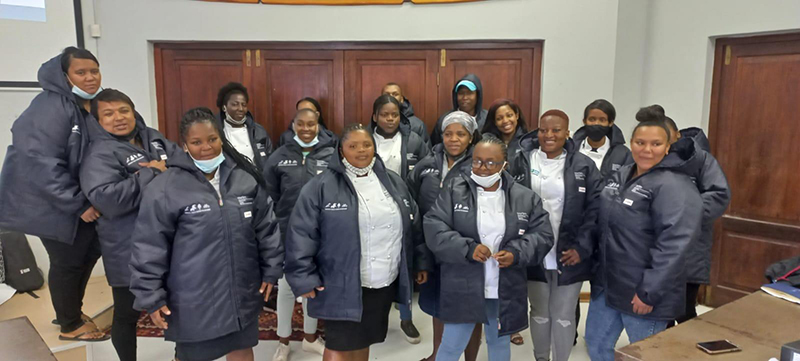 The skills programme continued for a period of 12 months and 16 successful Overstrand candidates completed the training on 30 July 2022. Graduation is planned for later this year. One student decided to continue her studies and was accepted at Boland College while another started her own business. The other students are now employed at CanD's Kitchen Hermanus, Bay Lodge De Kelders, Creation, La Vierge, Feedem Catering, Arabella Hotel and The Rock amongst others.
Overstrand Executive Mayor, Dr Annelie Rabie, congratulated the students and thanked Kevin and Sumien Warwick for their role in increasing employment opportunities in the tourism and hospitality industry.
Mayor Rabie added, "I am proud of our Overstrand youth for taking opportunities and making the most of skills training programmes at a critical time when tourism is recovering. I wish them well with their future endeavours and trust that they will pay it forward as they become more successful."